Minecraft username: Kurt_Russel
Real name (recommended): Jim
Age: 18
Location: Canada
Where did you find out about Oasis SMP?: My brother TheEdward.
How long have you been playing on THIS server?: Since today
How often do you plan on being on THIS server?: When I feel like playing Minecraft
Have you voted for Oasis at
www.bit.ly/oasisv
?:
Name any Admins, Mods, Veterans, Artisans, or Trusted players who would vouch for you: Kevo235, TheEdward.
Why do you deserve Member status? How do we know you can be trusted?: (please say more than just "I don't grief!").
Spoiler:

In a dystopian 1997, crime in the United States has increased 400%, so in 1988 Manhattan was turned into a giant maximum security prison. Surrounded by a 50 foot-tall containment wall and mines on all bridges and patrolled waterways, nobody is allowed in the prison, not even guards.

Traveling to a three-way summit between the United States, the Soviet Union, and China, Air Force One is hijacked by a terrorist disguised as a stewardess. The plane crashes into Manhattan, but the President makes it to an escape pod and survives. The inmates find him and take him hostage, and order all police officers to leave Manhattan immediately or they will kill him.

Bob Hauk offered a deal to special forces soldier turned criminal (Me): If I rescue the president and retrieve a secret cassette tape within 24 hours, Hauk will give me a full pardon. When I reluctantly agree to attempt the rescue, Hauk had me injected with microscopic explosives that will rupture my carotid arteries in 24 hours. The explosives can only be defused in the last 15 minutes before they detonate, ensuring that I do not abandon this mission. If I return with the President and the tape in time for the summit, Hauk will save me.

I'm escorted to the prison on Manhattan Island by armed officers. I landed atop the World Trade Center in a glider, and located the plane wreckage and escape pod. I tracked the President's life-monitor bracelet signal to a theater, only to find it on the wrist of an old man. I met an inmate nicknamed "Cabbie", who took me to see Harold "Brain" Hellman, who has made the New York Public Library his personal fortress. Brain, who knows me, tells me that the self-proclaimed "Duke of New York" has the President and plans to lead a mass escape across the mined and heavily guarded 69th Street Bridge, using the President as a human shield. I forced Brain and his girlfriend Maggie to lead me to the Duke's compound at Grand Central Station. I found the President in a railroad car, but he got captured by the Duke's men.

While I was forced to fight with a prisoner named Slag, Brain and Maggie trick the Duke's men into letting them see the President. They kill the guards, free the President and flee. When the Duke learned of this, he is furious, and rounds up his gang to chase them down. In the confusion, I slipped away and managed to catch up with Brain, Maggie, and the President. We found Cabbie, and in his cab, head for the bridge. When Cabbie revealed that he has the nuclear fusion tape, the President demanded it, but I took it.

With the Duke chasing in another car, me and the others drive over the mine-strewn bridge. The cab was destroyed by a land mine and Cabbie was killed. As we fled on foot, Brain was killed by a mine and Maggie refused to leave him, allowing herself to be run over by the Duke's car. Me and the President reach the wall, and the guards raised the President on a rope. The Duke attacked me, but the President shot the Duke dead. I'm lifted to safety, and the explosives are deactivated with seconds to spare.

As the President prepared for a televised speech, he thanked me for saving him. I asked him how he felt about the people who died saving his life, but the President only offered a half-hearted regret. The President's speech commenced and he offered the content of the cassette to the summit; but to the President's embarrassment, the tape had been switched for a cassette of the swing song "Bandstand Boogie," Cabbie's favorite song. After I was pardoned, I left the prison, tearing apart the President's tape as I did.

Then I bought Minecraft. And that's why I should be member.
Tree Puncher





Posts

: 1


Join date

: 2012-01-19



Best app ever. I say we go ahead and give him whatever the fuck he wants after going through all that.
Professional Miner





Posts

: 1993


Join date

: 2011-10-07


Age

: 21


Location

: UK



I vouch. This man has a backstory.
He's related to Kevo. Vouch.
Emerald Miner





Posts

: 909


Join date

: 2011-02-13


Age

: 20



I WANT YOU
TO BE PRESIDENT
Oh yes and i vouch.
Professional Miner





Posts

: 1913


Join date

: 2011-04-29


Location

: Rio Grande do Sul, Brazil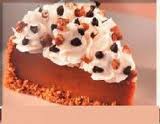 This is what i think of your app. (plus vouch)
Professional Miner





Posts

: 1040


Join date

: 2011-05-01


Location

: Indianapolis IN



Professional Miner





Posts

: 1042


Join date

: 2011-03-03


Age

: 22



Professional Miner





Posts

: 1353


Join date

: 2011-05-09


Age

: 1018


Location

: PA



so, this is still an application. xD
kurtjmac cupcake vouch chickenpie
Dirt Digger





Posts

: 22


Join date

: 2011-08-30



hoonsan wrote:kurtjmac cupcake vouch chickenpie
What?
Approved, however I can't seem to add you to the group. Whenever you're online next (Or kevin) I'll put you through.
Emerald Miner





Posts

: 836


Join date

: 2010-11-19


Age

: 23




Similar topics
---
Permissions in this forum:
You
cannot
reply to topics in this forum