+3
LenTox_245
IndoorPool
kunaiknife452
7 posters

Hello Everyone! You all know me as kunaiknife452, and I'm proud to present this as my Staff Application.




Introduction

Starting as far back as late 2012 I joined this lovely server called Oasis SMP by complete chance, and in time fell in love with its community and the people who make it up. I joined Oasis SMP as a member on a fateful day: January 7th, 2013. I was only 12 years old at the time, but even then I knew that I would be staying with this server for a long time to come. I went through the thick and the thin of the server from then, staying in the background, and helping the people I can, but now I want that to change, I'm applying as a Trusted rank member of the Oasis Server so I can help the server, and the people who inhabit it, to thrive for many years to come.




Staff Vouches
-Indoorpool





Special Skills
Personally, I have a diverse skill-set that sets me apart from many others who would apply to this position. I have ample experience with PermissionsEX, and applying prefixes, suffixes, and adding permissions from it. I have countless experience with WorldEdit and would place myself as an Advanced User of the plugin and it's tools. Similarly I have used VoxelSniper a good many times, and while rusty with it, I know my way around the plugin. Other than those specific mods, I am also familiar with most Essentials commands, as well as others.

Other than plugins, I have gained a quite extensive knowledge of Minecraft as a game, and its mechanics throughout more than 8 years of following and 7 years of playing the game (redstone included).

Furthermore I have advanced knowledge of computers, and Minecraft's settings, and try to use them to help players achieve a better experience playing the game.




Special Qualities
Other than skills and experience, throughout my time playing on the SMP server, and chatting with everyone on the community discord, I have showcased many qualities becoming of a staff member, four of which I would like to touch on, and explain more in detail. These include my philanthropic behavior toward all members of the server, my drive to contribute to the community, and my everlasting devotion to the server as a whole.

When it comes to philanthropy, the main goal is to: promote the well being of people. Throughout my time in Oasis, there has been nothing else important to me than making sure that all parties involved are enjoying themselves, and having a good time, and be it taking my time to create a resource such as string available when I struggled to first obtain it, or to get a new player started off with gear made from my own resources, nothing stops me from doing my part in creating the bottom line for everyone - to have fun.

In the past, my physical contributions to the community were maybe meager, or were never achieved at all, I have always had a underlying passion to make my mark on the community in the ways I can. We can see this now in my recent construction of an exp farm I intend to make public (warp application coming asap when available), and in the past with helping others with their builds, or attempting to create a town where players could live, or a mall where people could shop (may or may not be working on a town right now *cough*). While many of my larger attempts had failed due to lack of resources (or other mishaps), I firmly believe that joining the staff team on Oasis is the way forward for me now.

I speak of devotion to the server, which over the many years since my join date: 2013-07-01, I have shown in ample amounts. Daily attendance on the server for long periods of time, or more recently in times when I cannot be on the server, forum and discord presence, amount to many, MANY hours of my 17 years of life, dedicated to this server and its amazing community. The day I let this server die is the day I, or the actual game are on its deathbed, and even then, the memory of it will be one of the greatest I have ever had. I have laughed, cried, and gone through 5 whole years of my life alongside Oasis, and now I want to give back to the community that has given me so much.


Closing Remark
Above all else, I want to improve the experience of everyone playing the game in any way I can, and I believe that this is the route I can do that best.




tl;dr/summary
-username: kunaiknife452

-played since 2012, joined 2013

-I plan to play on this server even if I have to build a server for it to run on.

-I have extensive knowledge and skills that set me apart, and I care a lot about the community and want to see it flourish and thrive.


-I have an extreme devotion to the server and its community.

Last edited by kunaiknife452 on 10/22/2018, 11:54 pm; edited 8 times in total

kunaiknife452

Lapis Miner





Posts

: 103


Join date

: 2013-07-01


Age

: 21



Last edited by kunaiknife452 on 10/22/2018, 11:53 pm; edited 2 times in total

kunaiknife452

Lapis Miner





Posts

: 103


Join date

: 2013-07-01


Age

: 21



Your application is very well written, thank you for applying :)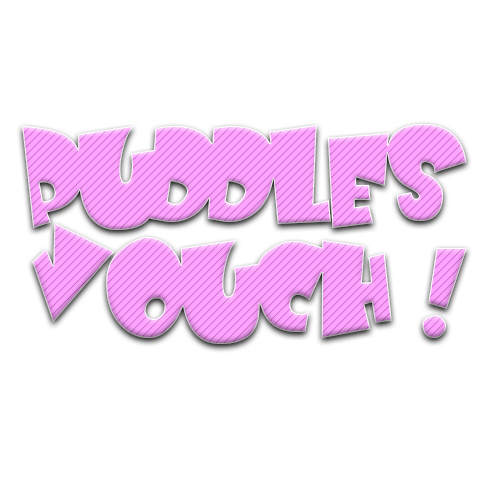 IndoorPool

Lapis Miner





Posts

: 114


Join date

: 2016-04-10


Age

: 21



The whole application made me smile. I'm glad that you are trying your hardest to help others. I can also agree that you help out as much as you can (as I have seen it myself). And you most definitely have computer knowledge. I would have to call this one a vouch. (although I'm not staff, I'd still like to support)
Kunai I cannot express how helpful you've been to both me and vSea. You 100% deserve a vouch.

xJodo

Dirt Digger





Posts

: 24


Join date

: 2017-04-19


Age

: 24




JinxisJinxed

Lapis Miner





Posts

: 130


Join date

: 2017-07-09


Age

: 20



Hello friend
So much thought put into this app, and so much time and good will spent on the server.
Glad you're still here .v.
That experience will definitely help too
Y e e t   (J*-*)J

Lina

Forum Veteran







Posts

: 910


Join date

: 2015-06-26


Age

: 28



Thanks Lina,Jinx,xJodo, Donavan, and Pool! :-)

kunaiknife452

Lapis Miner





Posts

: 103


Join date

: 2013-07-01


Age

: 21



Vouch for a name I recognize

4emersons

Forum Veteran







Posts

: 2674


Join date

: 2013-01-11


Age

: 23




Similar topics
---
Permissions in this forum:
You
cannot
reply to topics in this forum