Minecraft username: CombustibleLime

Real name (OPTIONAL):

Age (OPTIONAL):

Location (OPTIONAL):

Where did you find out about Oasis SMP?: From a friend. 

How long have you been playing on THIS server?: One day. 

How often do you plan on being on THIS server?: Every day or every other day. 

Have you voted for Oasis at Minestatus or Mineservers?: I have voted for Oasis on MinecraftServers. 

Do you agree not to give out spawned items from any kits you will get with or after Member rank: Yes

Name any Trusted, Trusted+, Artisans, Veterans, Architects, JrMods, Mods and/or Admins who would vouch for you (Do not assume, you have to specifically ask if they'll vouch): IndoorPool

Why do you want to become a member of the Oasis Community? How do we know you can be trusted? (Please say more than just "I don't grief" or "I am going to record"): Everyone I have met seems nice and I am interested in becoming part of a small friendly Minecraft server community. I promise I will follow the rules and be a decent person. You really have no way of knowing you can trust me except by watching me or asking other players. 

CombustibleLime

Tree Puncher





Posts

: 1


Join date

: 2018-05-09




JinxisJinxed

Lapis Miner





Posts

: 130


Join date

: 2017-07-09


Age

: 21



O I remember you from this morning
Hi .v.

Lina

Forum Veteran







Posts

: 910


Join date

: 2015-06-26


Age

: 28



i dont really know you since i havent been on a couple weeks but vouchies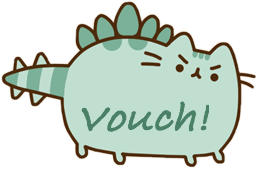 Beeliever

Gold Miner





Posts

: 287


Join date

: 2017-04-09


Age

: 17




Kenyanot

Forum Veteran







Posts

: 789


Join date

: 2015-06-07


Age

: 30




Similar topics
---
Permissions in this forum:
You
cannot
reply to topics in this forum