Minecraft username: ashlzy
Real name (OPTIONAL): Ashley
Age (OPTIONAL): 14
Location (OPTIONAL): deltania/ florida (irl)
Where did you find out about Oasis SMP?: a friend and I wanted to find an smp server, thus we found Oasis
How long have you been playing on THIS server?: couple of months
How often do you plan on being on THIS server?: hopefully a long time
Have you voted for Oasis at Minestatus or Mineservers?: Have, But not as often as i should
Do you agree not to give out spawned items from any kits you will get with or after Member rank: Yes
Name any Trusted, Trusted+, Artisans, Veterans, Architects, JrMods, Mods and/or Admins who would vouch for you (Do not assume, you have to specifically ask if they'll vouch): SadiePie
Why do you want to become a member of the Oasis Community? How do we know you can be trusted? (Please say more than just "I don't grief" or "I am going to record"): I enjoy playing on this server, my friends and I play here often and we like to explore, especially the warps and builds that people make. Also we've build decently nice houses and I enjoy playing survival.

ashlzy

Tree Puncher





Posts

: 1


Join date

: 2017-08-15



As the oasis lord i blazes i give you a vvvvvvvvvvvvouch

just cause lol

BABlaze

Gold Miner





Posts

: 386


Join date

: 2012-05-01



A big vouch from me!

- Delta

The Official Deltanian Vouch

2015delta

Lapis Miner





Posts

: 114


Join date

: 2017-01-10



I've seen you around and you're always kind from my experience!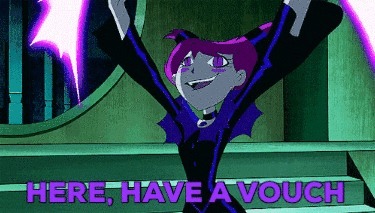 JinxisJinxed

Lapis Miner





Posts

: 130


Join date

: 2017-07-09


Age

: 21




Emna

Forum Veteran







Posts

: 695


Join date

: 2015-02-03



~Approved! Welcome to Oasis

ashlzy

~

Agwyn

Forum Admin







Posts

: 973


Join date

: 2014-08-13


Age

: 31




Similar topics
---
Permissions in this forum:
You
cannot
reply to topics in this forum