Minecraft username: HardBandit
Real name (recommended): Thomas - Call me Tommy
Age: 11
Location: United States of America - New York
Where did you find out about Oasis SMP?: I found out about Oasis SMP from my brother. He started playing, but when I saw his computer, I was really tempted to sneak on and steal the IP off of his computer. I did so, and what I got in return was all worth it. I am now playing as a really happy player and I am always motivated to play more and more on Oasis SMP. 
How long have you been playing on THIS server?: I have been playing for about 4 hours in total from 7:36 in the morning to 11:45 in the morning. I continue to add minutes to my playtime as I will keep adding more builds and eventually become known on THIS server.
How often do you plan on being on THIS server?: Since this morning, I have been thinking of playing for about 2-5 hours a day. It might be harder during the week days, but on the weekends I might even go beyond 5 hours. I am also going into seventh grade, so I leave around 7:20 in the morning and come back from school at about 4:00 in the afternoon. I will definitely put lots of that time out of school into Oasis SMP.
Have you voted on Oasis at Minestatus or Mineservers?: I have only voted at Minestatus so far, but I will be able to vote at Mineservers in the next 24 hours. I do voting every day and I continue to remind myself to vote. I have yet to forget to vote for a single day.
Name any Trusted, Trusted+, Artisans, Veterans, Architects, JrMods, Mods and/or Admins who would vouch for you (Do not assume, you have to specifically ask if they'll vouch for you): AlvinB (Trusted+), BenjiComics (Trusted)
Why do you deserve Member status? How do we know you can be trusted? (Please say more than just "I don't grief!"): First I would like to say, honestly "I don't grief!". Otherwise, people say I'm kind, and yes I can agree with that. I can also agree with the fact that I can help people with situations they cannot deal with. Also, if someone needs help and they're new to the server, I will give them tips. As well as the fact that I like to greet people, and don't just make them feel like "Oh, this is another one of those servers..." I will bring the joy out of everyone and make Oasis SMP a better server as well as a more popular server. I will ask friends of mine to join in and help support Oasis SMP. If you want someone who can do everything, come right to me.

HardBandit

Tree Puncher





Posts

: 1


Join date

: 2015-11-16




AlvinB

Gold Miner





Posts

: 252


Join date

: 2012-08-20


Age

: 19



Very very nice app! Welcome to Oasis SMP, enjoy your time here! ;)
_________________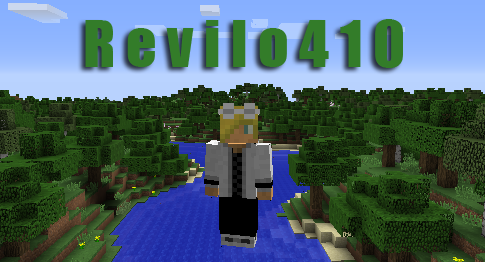 ::Profile::  
Staff Profile - 2016
::Quotes::  Good, Better, Best. Do not rest until your good is better, and your better best.
::Rank::     Admin [As of December 2015]

Revilo410

Forum Admin







Posts

: 1867


Join date

: 2012-01-30


Age

: 23




---
Permissions in this forum:
You
cannot
reply to topics in this forum