Topic Title: < Tunky > - Member App
Minecraft username:Tunky
Real name (recommended):Javier                                 "Javi" for short 
Age: 14
Location: New York
Where did you find out about Oasis SMP?: On Google, Just looking for some smp server's and i came across this one and i really like it so far and hopefully it stays that way.
How long have you been playing on THIS server?: Well i just started a few hours ago and i saw a Broadcast on the server saying to apply for "Mod" Or "JrMod" but iv'e decided to apply for Member for now.
How often do you plan on being on THIS server?: If the server stays this good and great as it is till the server ends but if it get's to disrespectful i'll leave.
Have you voted for Oasis at Minestatus or Mineservers?: I have voted one's because as i said before i just joined .
Name any Trusted, Trusted+, Artisans, Veterans, Architects, JrMods, Mods and/or Admins who would vouch for you (Do not assume, you have to specifically ask if they'll vouch): Umm i really dont know and i can't answer this question .
Why do you deserve Member status? How do we know you can be trusted? (please say more than just "I don't grief!"): Well how can i put this in simple words yet not use the basic and familiar term "I Don't grief" Well (me) i usually just chill build don't get in anyone's way i usually just sit back listen to music EAT and talk with people on skype of just like build things i have no reason to go around and destroy people's builds like i wonder sometimes what is the point of destroying peoples builds that they have worked on Good or Bad it's still there build and they took time of there like to make it and i just don"t see the point in someone getting on picking a build and destroying it soo yaa the point in this is that i would never grief because i find it petty and stupid of a person to do. One more thing that i don't enjoy from people this is like a bonus answer i dislike people who are Homophobic and Racist . 

Tunky

Tree Puncher





Posts

: 1


Join date

: 2015-07-28


Location

: New York



Approved! Welcome to Oasis Tunky, hope you enjoy your stay ;)
_________________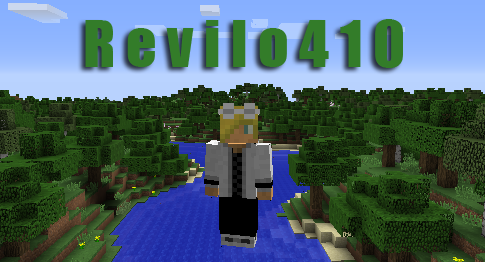 ::Profile::  
Staff Profile - 2016
::Quotes::  Good, Better, Best. Do not rest until your good is better, and your better best.
::Rank::     Admin [As of December 2015]

Revilo410

Forum Admin







Posts

: 1867


Join date

: 2012-01-30


Age

: 23


Location

: London




---
Permissions in this forum:
You
cannot
reply to topics in this forum