minecraft username: ZebraGames

Age:13

Location: liverpool

How long have you been playing on THIS server?: i have been play for about 4-5 moths 

How often do you plan on being on THIS server?: mostly every day

i have voted about 10-20 times but i dont need to any more only if i have no money.

JrMod: Revilo410

I help revilo410 build and he helps me. i 
am very calm and wont get angry at anyone. i am very friendly and wont break the rules ever. i wont hurt anyones feelings or anything. i will help anyone i am good friends with loads of palyer like Bacon SlimeYT and more.


i dont think i will get  it because my application is terrible

ZebraGaming

Tree Puncher





Posts

: 5


Join date

: 2015-05-16



Hello there ZebraGaming. I see you have applied for Veteran. I would say that your Veteran application is a little bit short. A Veteran application should have good reasons for why just you think you deserve Veteran. Look at the other applications here that have gotten accepted and then add a little bit to your application. Just don't copy from anyone else. Also to apply for Veteran,your join date has to be 4 months ago at minimum. Your forum join date is considered your join date.

Good Luck!

~Alvin

AlvinB

Gold Miner





Posts

: 252


Join date

: 2012-08-20


Age

: 19



First off your not even a member, you have to be a member first before you can apply for veteran. You cannot skip from a guest to veteran

Next up your not trusted rank which is the minimum rank required for veteran. You also must be a member for 4 months before you can apply for veteran. We do not count time as a guest as theres no way to prove your time claim.

This app is also far to short.


Until your a member for 4 months I can guarentee you will not be getting veteran.



Not trying to be mean but I'm letting you know all this before a whole bunch of people start commenting





ThunderHorse

Forum Veteran







Posts

: 1587


Join date

: 2013-08-03


Age

: 24



I'm going to be very honest here. You haven't been on the server anywhere near long enough for veteran. It's recommended that you're registered on the forums for six months before applying for veteran, while only four are required. Just give it some time.
Next, you have to be member rank before anything, and you have to be trusted before you can even apply for veteran. You can apply for member in the Apply for Member section of the forums. 
Lastly, your application is far too short to even be considered. A few sentences will never be enough to get veteran. Most applicants have paragraphs full of reasons why they deserve veteran. 
Good luck in the future ZebraGames. You will make a great veteran in some time. 

Bain

Emerald Miner





Posts

: 800


Join date

: 2014-12-30


Age

: 20



Hi Zebra, while you are a great player you aren't yet able to apply for Veteran as you don't have Trusted rank and haven't been on the server for the 4 month requirement, so I'm sorry I can't vouch for you for this, however; I fully support your member app ;)

~Rev

Also I'm gonna lock this for now until the time is right, ask a staff member to unlock it when you are ready to re-apply.
_________________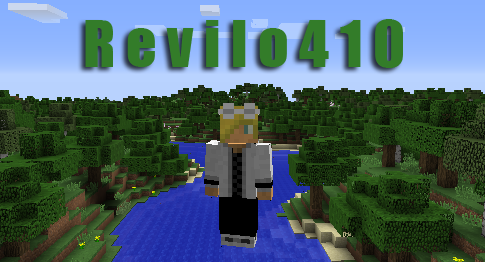 ::Profile::  
Staff Profile - 2016
::Rank::     Admin [As of December 2015]
::Quotes::  Good, Better, Best. Do not rest until your good is better, and your better best.
                 Worrying means you suffer twice.

Revilo410

Forum Admin







Posts

: 1868


Join date

: 2012-01-30


Age

: 24




Similar topics
---
Permissions in this forum:
You
cannot
reply to topics in this forum