Minecraft Username: LoneSaint115
Real Name: Dakota Newby
Age: 19
Location: Boise, Idaho
How long have you been playing on THIS server? I've been on Oasis since 4-11 of 2011
How often do you play on Oasis? usually every other day to every morning
Have you voted for Oasis? daily
Who will vouch for you? Whoever believes that I am ready for this position
What builds have you done? I've built a facility called Vault 115, which a few people have had the opportunity to check out when I completed the Grand Hall. I've also built the Barn in Rogue Town that is currently the breeding pens, helped found Rogue Town which is currently myself and a few people that I know personally. However; we will be opening Rogue Town to the public shortly. I am also currently working on a project nicknamed The Citadel, which shall be a self contained tower which only reason for leaving will be to go mining. This is a massive project, and will take some time to complete, as I am working on this by myself currently. Also, myself and Dementia_bourne just launched our new blaze farm. If you want to check it out, head to /warp blaze2.
Here are some pictures so that you can see what I've built. 
The observatory room above the Grand Hall.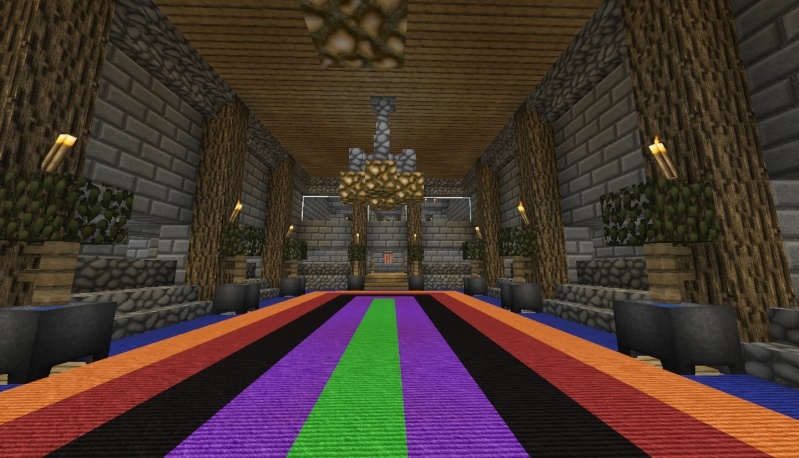 looking up into the observatory room from the floor of the Grand Hall.
a picture of the Storage room that is located underneath the Observatory.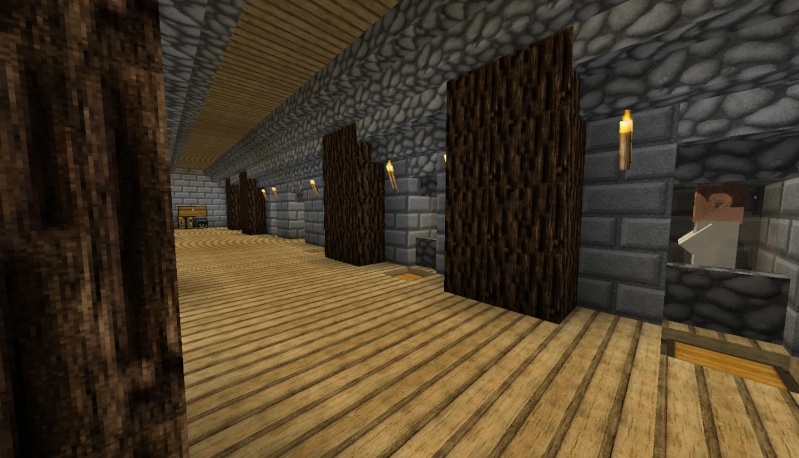 And the villager Trading Hall. Most recent addition to the Vault.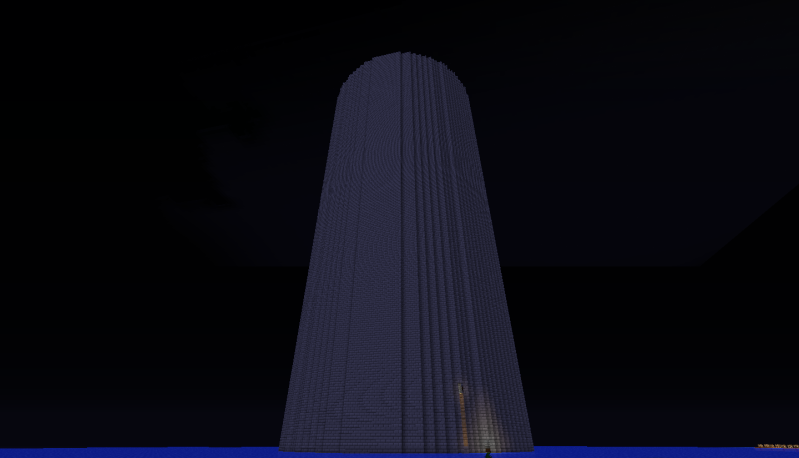 Here is a picture of the husk of The Citadel. Not much to look at yet, but every great project has it's beginnings.
The hallways of Blaze 2.
The inner chamber of each spawner.
and a picture of the barn in Rogue Town, with matching house. I also helped with the chicken farm (chicken statue) that is located behind the barn.
Why do I deserve Veteran status? What sets me apart from other Trusted players? I've been on Oasis for a long time, and have seen a wide variety of people on Oasis over the years. I was gone for a time due to school, getting housing figured out after graduation, and having a lot of technical issues. I no longer have any issues and am ready to become a larger part of the community. I feel like I'm ready to be a Veteran on Oasis, take on the responsibilities, and help out my fellow players on this server. I remember where the server was, and enjoy what the server has become and am ready to help this server grow beyond where we are today.
 To look back at other Veteran applications that I've put in and some of the things that people have said, and remembering what I thought of what they said, I feel like I am much more fitted for Veteran than I've ever been. I have the time to put into Oasis to help out others, help those who need help that a veteran can help with, and try to help the server run as smoothly as possible. I feel like it's a veterans responsibility to take on little things such as teleports and things that would under that category. I believe this because not everything needs to be taken to a Mod or Jr Mod. I'm almost positive that they've got their own builds going on that they are working on every time someone needs help. 
Thank you for taking the time to look this over.
Last edited by LoneSaint115 on 9/4/2014, 4:25 pm; edited 2 times in total

LoneSaint115

Iron Miner





Posts

: 78


Join date

: 2011-04-11


Age

: 25


Location

: Boise, Idaho



Buff up this app a little bit, then we'll talk.

mickdude2

Professional Miner





Posts

: 1946


Join date

: 2011-12-10


Age

: 23


Location

: U.S.A



this looks pretty good to me. and sense you make a point of helping staff with the little things (sense they are overwhelmed atm)


VOUCH!
Last edited by Dementia_bourne on 9/2/2014, 12:33 am; edited 1 time in total

Dementia_bourne

Iron Miner





Posts

: 83


Join date

: 2014-03-23


Age

: 36


Location

: Ma.



You deserve it, cheers m8. Vooch

captainturtle_

Lapis Miner





Posts

: 102


Join date

: 2014-05-28


Age

: 19


Location

: Arizona



This needs to be seen Bump

captainturtle_

Lapis Miner





Posts

: 102


Join date

: 2014-05-28


Age

: 19


Location

: Arizona



captainturtle_ wrote:You deserve it, cheers m8. Vooch
thank you captainturtle!

LoneSaint115

Iron Miner





Posts

: 78


Join date

: 2011-04-11


Age

: 25


Location

: Boise, Idaho



umm... im holding off the vouch for now u need to be more active especially on the forrums everything isn't on the server

retkojy

Diamond Miner





Posts

: 663


Join date

: 2014-05-21


Age

: 17


Location

: Nigeria




---
Permissions in this forum:
You
cannot
reply to topics in this forum