In a world where depression is quickly becoming a global pandemic, and suicide is becoming all too common, sometimes people just need a pick up. Something that makes the person happy. Sometimes people need serious mental treatment for their depression. Other times, a few simple tricks will improve mood.

1) Smile More.
When you feel happy, it's the hormone Dopamine pumping through you. Dopamine is released when you encounter a happy thought, sensation, or experience. The dopamine controls your muscles, causing a smile or laugh. But the muscles that are controlled by dopamine are mirror muscles. These mean that dopamine can control when the muscles move, but the muscles can also control when the dopamine is released. Just smiling can make you happy.

2)Have Friends
Humans naturally want human interaction. We are a social species, and learn best when we learn with others. Humans are also one of the few species on earth capable of empathizing with one another. Social relationships build vocal and mental skills, as well as physical and spiritual habits (which is why you should pick your friends carefully). Also, minecraft friends don't count. There is no empathizing with text on a screen.

3)Be Active
Physical activity releases a plethora of chemicals in your brain. Besides adrenaline, your body sends out dopamine (remember that hormone? Yeah, it's important). That dopamine kind of glazes over the pain your body is feeling. Also, doing sports you love as apposed to sports you're forced to do increases that dopamine release.

4)Don't do Drugs
Lemme say this again. Don't do drugs. Ever. Don't even think about it. Just don't. You're not cool, and you're hurting your body. Like, really, really badly. Besides the addiction, the withdrawal, and the jail time, you could also damage the nerve ending in your brain. Without those endings, you can't receive that precious dopamine. Literally, it's impossible to feel good.

5)Keep a Steady Schedule
By going to bed, waking up, eating, and going to work at set times you can get your brain into a pattern. That pattern then allows your brain to focus on bigger issues. For example, if you switch classes in school, and its the same schedule every day, then when your traveling between classes you can go into autopilot. Then other areas get a chance to be a little more active. And guess what part of your brain gets in on that activity? You guessed it, the dopamine-producers.
Professional Miner





Posts

: 1952


Join date

: 2011-12-10


Age

: 20


Location

: U.S.A



Spoiler:

6)Beat the beef/meat
Self-explanatory.
Master Miner





Posts

: 2493


Join date

: 2011-01-10


Age

: 24


Location

: Fort Europe



7)
Look at this picture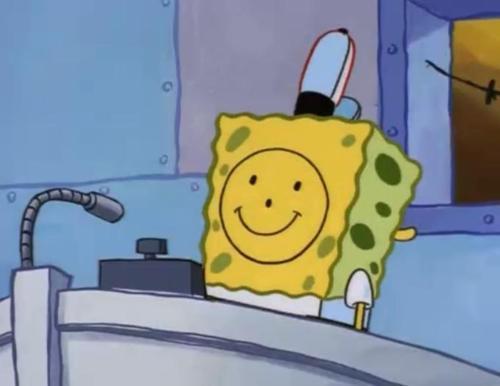 8)
Go to this link for mucho lolz!
https://i.servimg.com/u/f40/17/90/52/08/funny_11.jpg
Last edited by Thedude13542 on 11/6/2012, 10:58 pm; edited 1 time in total (Reason for editing : Picture too big, go to link)
Coal Miner





Posts

: 45


Join date

: 2012-10-18


Age

: 19


Location

: Some people, they call me Monster. Some people, they call me Saint.



Legendary Miner





Posts

: 3227


Join date

: 2011-01-31



I don't want to feel good or feel happy.

Happiness is poison.
Master Miner





Posts

: 2072


Join date

: 2011-06-29


Age

: 23


Location

: spuɐlɹǝɥʇǝN



If I was eating some of that bacon in the above screen....I would be real happy.... mmmmmm Bacon
Professional Miner





Posts

: 1144


Join date

: 2012-06-03


Age

: 50


Location

: Unknown Bunker



Ok, i do not want to sound like a drug preacher here. But i do not agree on point #4. Marijuana does miracles for terminally ill people. Also, there is this drug called Ketamine, where it's effects reverse the damage done to neurons in the brain and this way cures depression in the matter of hours.
"Not only does ketamine work to repair damaged connections in the brain, it does so in mere hours, not weeks," he explained, noting that this discovery "represents maybe one of the biggest findings in the field in the last 50 years."
source:
here
OK, but stay away from Heroin, Meth, Crack and the like, those are sickening and horrible drugs
Gold Miner





Posts

: 397


Join date

: 2011-06-08


Age

: 17



tanaka91 wrote:Everyone does drugs daily
If you consider Minecraft a drug, then yes.
Oasis SMP Owner





Posts

: 4139


Join date

: 2011-02-09


Age

: 26


Location

: Black Mesa Research Facility, New Mexico



Is watching pictures of cats doing funny stuff a obssesion or a drug?
Professional Miner





Posts

: 1913


Join date

: 2011-04-29


Location

: Rio Grande do Sul, Brazil




Similar topics
---
Permissions in this forum:
You
cannot
reply to topics in this forum